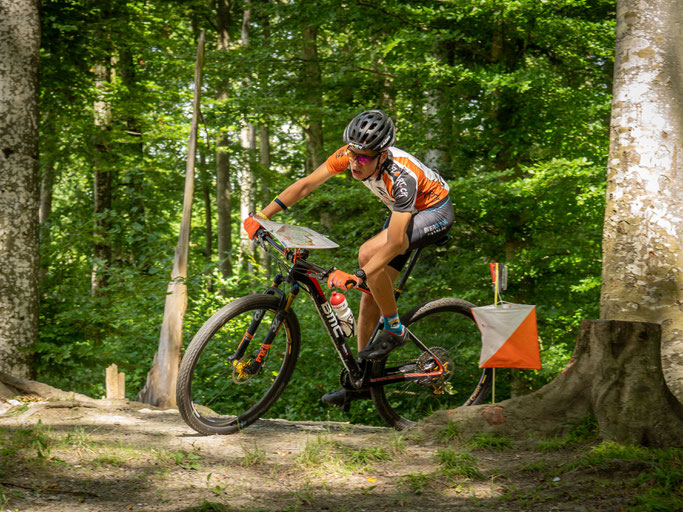 In 2020, the whole international season in MTBO had been cancelled. Now, in 2021, the World Championships will take place in Finland. Read here how I prepare myself and how my current form looks like.
In the spring 2020, I had an injury in my left knee, which slowed down my build up for the season quite heavily. This year, the build up went very well, even though a training camp in the south was not possible.
The strong preparation not only resulted in a good feeling on the bike, but also in good results in test races with the team and great power meter data from my trainings.
Training history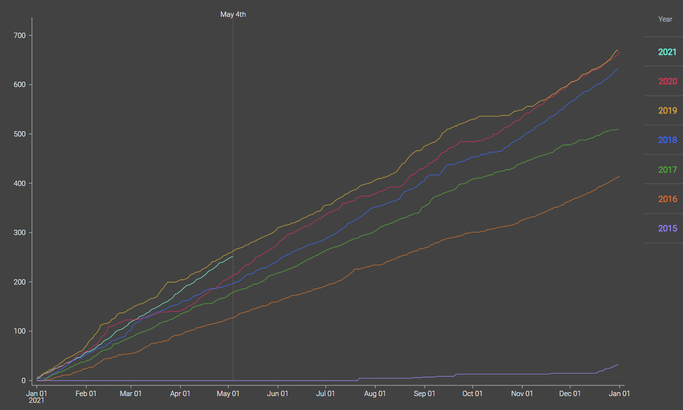 In this history, the huge training load before and during the Cape Epic 2019 is clearly visible. In 2020, the training break caused by my injury is visible too.
Now in 2021, everything runs smoothly and steadily, and form is increasing the same way.
New supporter club
Since the beginning of 2021, the Swiss MTBO Team has a new Support Team. On the website suimtbo.ch the athletes of the Swiss MTBO Team keep their supporters up to date with funny reports of different team events (in German only, a translator might help). Do you want to profit from a personal Newsletter and take part in team intern trainings? Then become part of the team, were happy for any support we can get!
MTBO Support Team
MTBO Support Team
Preview of the world champs
The World Champs will take place from 10th of June until 18th of June in Kuortane and Seinäjoki in Finland. The terrain will be rather flat and I expect a dense network of tracks which demands intensive and fast map reading. The flat terrain doesn't really suit me, but the technical challenges are quite appealing! The countless trainings made by our coach prepared me well for this.
The programm looks like this:
Saturday 12th of June: Mass start in Kuortane
Sunday13th of June: Sprint in Seinäjoki
Monday 14th of June: Middle distance in Alajärvi
Wednesday 16th of June: Long distance in Kuortane
Thursday 17th of June: Relay in Seinäjoki
To stay up to date, visit the website of the organizer: www.wmtboc2021.com