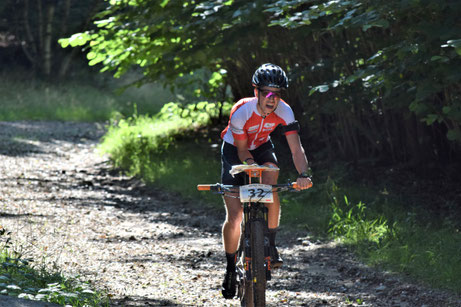 My first World Championships in the Elite category were very disappointing for me. The best result was 19th place in the sprint competition. After that, it only got worse and worse...
The preparation for this year's world champs went very well. My physical shape was as good as never before, and after my exams in the beginning of July I had a lot of time to draw maps and prepare myself specifically for these competitions. I haven't had any injuries or major illnesses. I was ready, that's sure.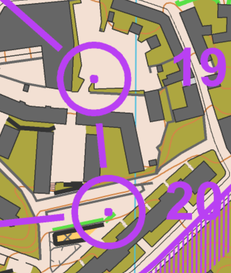 But all the the preparation doesn't help, if the luck isn't on your side. At the sprint competition, I ended up in a trap, set by the organizer. A almost invisible fence (marked as a wall), made the seemingly shortest route impossible. As the map was printed very dark, this was invisible to a majority of the competitiors. This costet me about 45 seconds and destroyed my otherwise pretty good race. I can't be happy with my 19th place, regarding all the time I've invested in this single competition.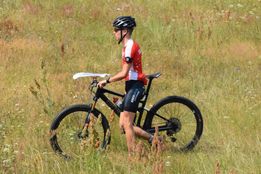 I started the middle distance race as the reigning junior world champion in this discipline. Obviousliy, my expectations were fairly high. But at control #14, my race was finished. My free hub stopped working, it just spun freely, without engaging. So I "kick boarded" back to the arena, very frustrated.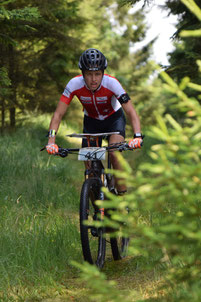 The long distance always is one of the physically most demanding races. Even though it was totally flat, this wasn't any different this year. For me, it got a lot harder about halfway through the race. The worm, which applied after cutting my tire on some glass, got loose again, it wasn't possible to fix the puncture anymore. I finished my race riding only on my puncture protection. I was stable to ride, but I wasn't fast at all. I ended up with a 69th place and was super frustrated about my second mechanical in a row.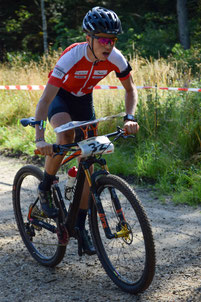 The mass start discipline is the most thrilling one. It needs high concentration all the time to be able to use the fast legs. My concentration stayed high for almost 2 controls. By then, the first of many annoying mistakes happened. I ended up with a disappointing 33rd rank.
The relay was the last hope to safe these world champs. Last year, at the European champs, where I couldn't finish one single individual race, we got a very pleasant 4th place in the relay. So the hope was there, and even some confidence was left. But the race ended, before I could even start. Because of a miss punch on the first leg, our team was disqualified and therefore I wasn't allowed to start anymore, as it is in the rules. Sad the organizer didn't control this, so an other disqualified team started, together with the second team of the same nation.
I just want to forget these world champs as soon as possible. Luckily, there are some marathon and stage races left, and there's still the world cup finals in Germany in October. There is some time for redemption!