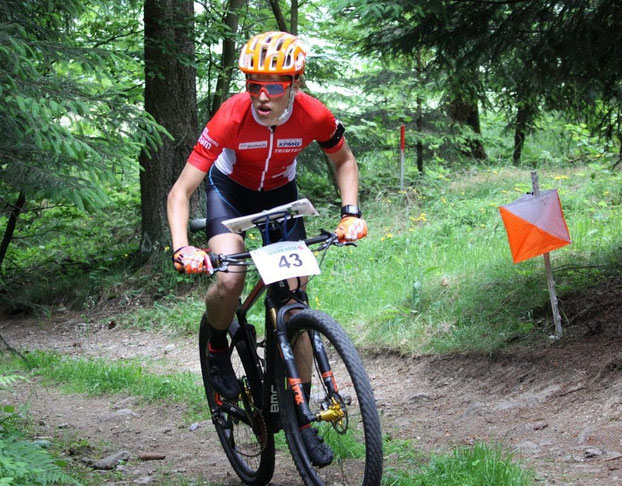 Although I'm only 19 years old, I already took part in my second Elite World Cup Round. Read my race report about gained experiences, a good rank a missed opportunity for my first Top20-rank in the Elite!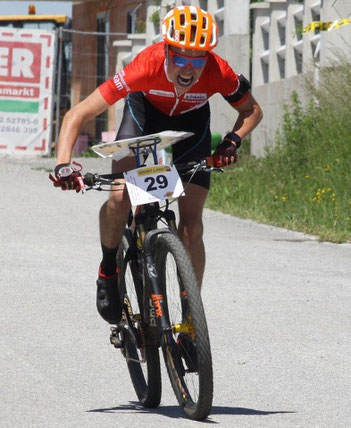 The first round of the mtbo-worldcup 2017 took place in Waldviertel, Lower Austria, over the Whitsun weekend. Because there are no junior-races on worldcup level, I took part in the elite worldcup. Because I already did that last year in france, I had no worries about the hard and difficult races, I knew that I am able to race such distances. I noticed that my shape is really well my new carbon wheels from GERÖLL made me faster, but I made too many mistakes on the map. More about my new wheels here.

I did the first 75% of the middle-distance-competition really well. I catched Yoann Garde already at the 2nd control. Afterwards we rode together sometimes and had a really fast pace. At the 24th control I was on the strong 19th intermediate position. But then, a huge and really dumb mistake costed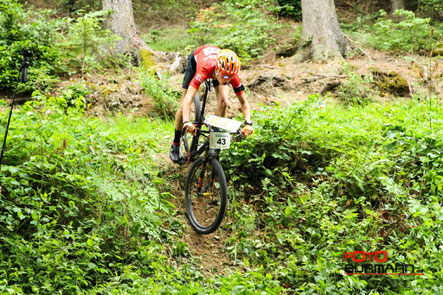 me more than 5 minutes. The dream of my first top-20 rank in the elite-worldcup suddenly disappeared. I ended up in the 30th position...The sprint on sunday went a bit better. I did no huge mistakes. But too many insecurities and small mistakes cost me too much time for a top rank in a worldcup sprint competition. I took again the 30th position in the end.
My goal for the longdistance was simple: Just be better than 30th! I really wanted to do a clean run. Therefor I wanted to invest some time in good routechoices. That paid off, I did no really big routechoice-mistakes. Despite the mistake at the second last control, which cost me about 1 minute, I had a more or less a clean race. With my 27th place I am really happy, because the longdistance is the physically hardest distance and because I had to ride all the race alone. As a 19 years old I can be really satisfied with such a rank in the worldcup.
Now I'm really looking forward to the European and World championships, where I can compete in the junior category.
The worldcup was also already a good preparation for the worldchamps 2018, which are in the same area.